Top-Notch Heating and Furnace Installation
Not feeling the heat? The cold, hard truth is that your furnace heater does not always work when you need it the most and you might need a new system. If your furnace heater is not working properly, check your thermostat, the furnace's filter, and your fuel source. If any of those are not up to your expectations, call our professional and efficient technicians to evaluate your home heating system and diagnose the problem.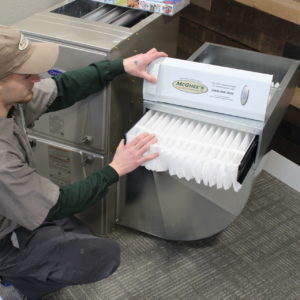 Benefits of Our New Furnaces
Our team can replace your existing furnace with a new trusted Carrier brand furnace. You can save up to 35% in heating costs with a Carrier system. We offer FREE estimates on furnace installation and are happy to assist you in choosing a system that is best suited for your home and will help you stay comfortable and energy-efficient.